Expert Service 1-661-257-9993 [Hours]
AudioControl DM-810
Premium 8 Input 10 Output DSP Matrix Processor
Learn More
AudioControl's award winning patented AccuBASS technology offers users unprecedented bass accuracy. In most systems the bass is reduced due to the stress put on the overall audio system when the volume is turned up. With AccuBass smart circuit technology, more bass is added to compensate for the loss and restore the levels to how it was intended to be heard. AccuBASS technology can also be used in an "always on" mode to enhance the low frequency performance of any sound system.
DM-810: Preview at CES 2016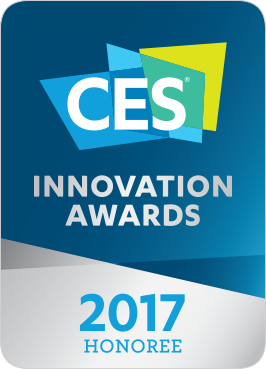 General Features:
2017 In-Vehicle Audio-Video "The Best of Innovation Award" Winner!
Premium Digital Sound Matrix Processor
8 Input Channels
10 Output Channels
Allows users to truly optimize the performance of their audio system
Compatible with factory or aftermarket source
Active speaker level inputs
Line-level and Digital audio inputs
RTA (real-time analyzers) for inputs and outputs
Provides up to 10 channels of output
Configure settings such as:

30 bands of equalization
Signal time-alignment
Input delay
Phase Control

Smart User Interface software included
Proprietary AudioControl Feature:

GTO™ Signal Sensing
MILC™ Clip Detection
AccuBASS®

12 and 26 dB/octave crossovers
Total Harmonic Distortion: 0.01%
Frequency Response: 20 Hz to 24 kHz
Recommended Fuse Rating: 2A
Dimensions: 10.5"W x 5.7"D x 1.6"H
Authorized Internet Dealer
5 Year Manufacturer's Warranty
What's Included
DM-810
Power and Speaker Connectors
Manual
Warranty
General Specifications
Equalizer Bands

The number of graphic or parametric equalizer bands the receiver has. The better the EQ, the more likely you will be able to "tweak" your sounds to your desire.
30 band
Built-in Crossover

A crossover is a type of filtering system that permits only certain frequencies to play. A Low-Pass (LP) crossover allows only frequencies below its setting to get through which is good in the case of some subwoofers. A High-Pass(HP) filter allows frequencies above its setting to pass through, this is normally used on speakers.

When a crossover is set to FULL it means no filtering is added and the full frequency spectrum is allowed through the amplifier. Filtering is important because feeding a speaker frequencies it cannot reproduce effectively creates distortion.
Low-Pass (LP)
High-Pass (HP)
Built-in Bass Reconstruction

Bass reconstructors, or bass enhancers, improve low frequency reproduction in a car audio system with at least one subwoofer. These bass expander products will help your subs produce accurate bass thumps.
Yes
Speaker Level Inputs

Speaker level inputs are commonly referred to as high-level inputs and vice versa. This input type allows you to get your audio signal directly from the speaker wire in your vehicle, instead of using RCA cables. The advantage of this is factory integration, as most stock radios do not have RCA outputs to run amplifiers.
Yes
Total Number of Inputs

This is the total number of input connections that go into the unit.
8
Total Number of Outputs

This is the total number of output connections that the unit will produce.
10
Max Output Level

The maximum level (in volts) of signal output. A higher level will increase the clarity and boost your signal.
10 volts
Frequency Response

The range of frequencies the speaker will reproduce (lowest frequency to the highest). Bigger is better, meaning the wider the range, the better. The optimal range is 20 - 20,000 Hz (which is the range of human hearing).
20 - 24,000 Hz
THD (Total Harmonic Distortion)

The amount of change in harmonic content of the signal as it is amplified. A lower figure indicates less change and a more accurate amp. THD below 0.10% is inaudible.
0.01%
Width

The width of the item from left to right (side-to-side) measured in inches.
10.5"
Height

The height of the item, measured from top to bottom, in inches.
1.6"
Depth

The front-to-rear depth of the item, in inches. If the item is angled or slanted, this value is the bottom measurement.
5.7"
Specials with this Item
Promotions

Promotions we have offer More Ways to Shop for items that are on clearance, last chance, special offer and sales, Made in America, and more!
VIP Guarantee
Warranty and Return Policy
Parts Warranty Duration
5 years
Labor Warranty Duration
5 years
Warranty Provider
Manufacturer
Summary of Customer Ratings & Reviews
Browse 1 question and 3 answers
Why did you choose this?
Because my bose system with navigation is killing my ears, and I have been searching for a reasonably priced DSP with a phone app for quite some time. This product is made by a company with a great reputation in the car audio market and fulfills all of my needs... hopefully
Show more
Warning: The image depicted shows the resistance change when wiring multiple subwoofer terminals. Please refer to your subwoofer's owner's manual for the proper wiring of its terminals. Sonic Electronix, Inc. is not responsible for damage caused to your audio system or vehicle due to improper installation. Please call tech support at 1-877-289-7664 if you require additional assistance.
Product Name: AudioControl DM-810
Returns Made Easy
We want your online shopping experience to be easy and convenient. In case you need to return an item, our customer friendly return policy makes it easy.
In-House Experts
Each of our employees are true experts with real life experience and passion for the products. Our team is always committed to providing you with electronics you'll enjoy.
Always available to answer your questions
Our trained install professionals can tackle any install challenge
Research & How To
Browse our online library of educational resources to learn more about the items you are looking for. Our experts have developed many tools, written many articles, and numerous videos to help you find the best item for your needs.